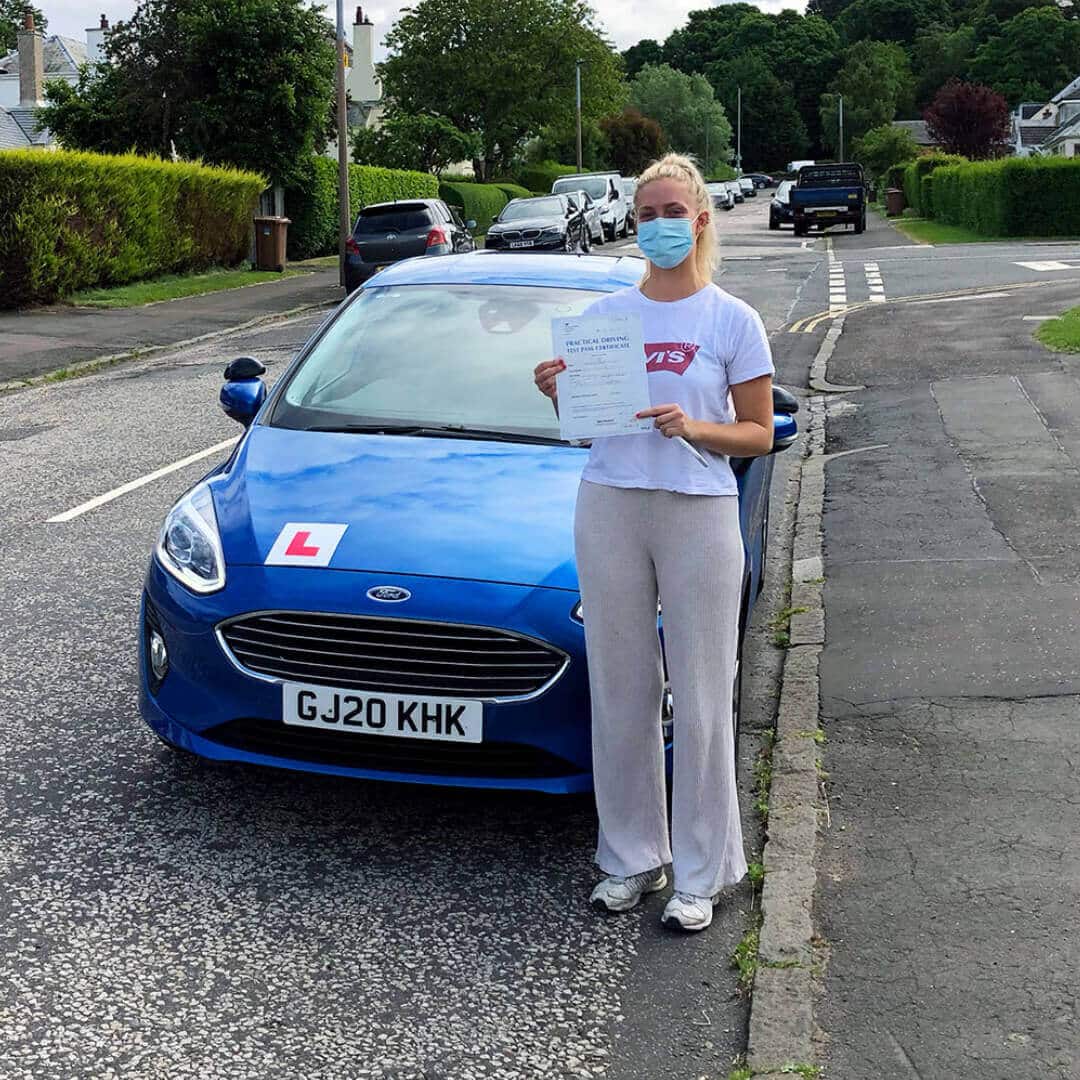 Hannah – Craiglockhart Edinburgh
Hannah started driving lessons while in her final year at school. She was the oldest out of her siblings so was the first to give learning to drive a go. Hannah lived in the Craiglockhart area of Edinburgh which was great for driving lessons as it meant that she was very close and familiar with some of the test areas having grown up there.
Hannah took to driving lessons quickly, she was always enthusiastic and determined during her driving lessons. Between driving lessons, Hannah was also getting to practice with her mum in their own car. This really helped with progress as Hannah got to drive all over Edinburgh on some of the journeys she was doing.
The level of driving was coming along perfectly however it was now time for Hannah to begin university. Hannah was heading to Dundee for this which meant we would stop driving lessons for now.
Then as the following summer rolled in so did Coronavirus lockdowns. When lessons resumed again towards the end of 2020 Hannah was desperate to bring it all together. We got a driving test booked for early January 2021 in Edinburgh then unfortunately everything closed again.
Finally a bit of luck after the second lockdown Hannah managed to sort out a driving test in Edinburgh at the Currie test centre. I was absolutely delighted to see her pass on her first attempt. Well done Hannah.