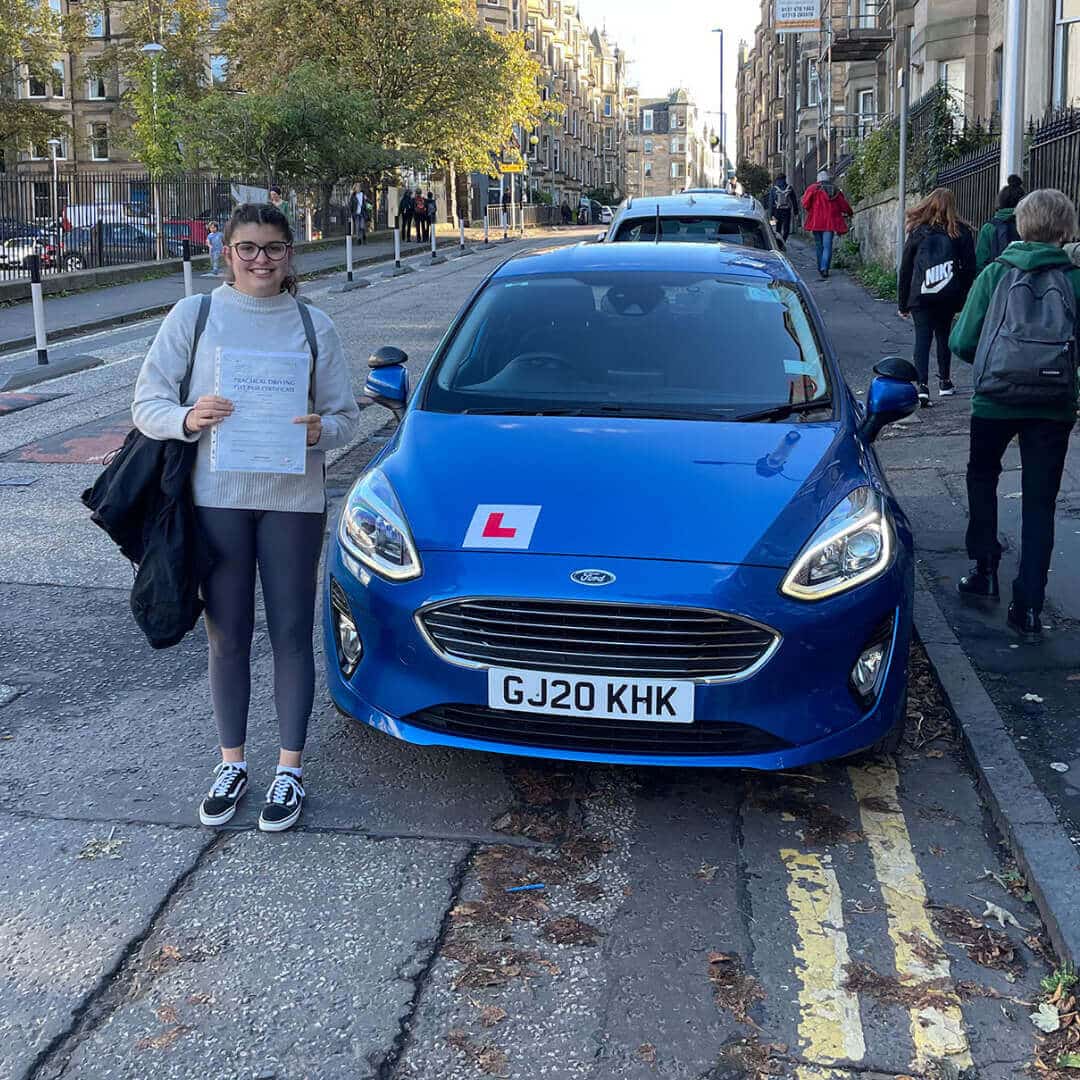 After relocating from London to Edinburgh Beth was looking for an Edinburgh driving instructor that covered the Bruntsfield area. After getting in touch we decided that we would be able to do early morning driving lessons before Beth started work, starting at her flat finishing at her workplace.
During our first driving lesson, we discussed what Beth had previously been up to in driving lessons and what skills she had already been looking at with her previous driving instructor. After going out once we managed to figure out exactly where we were with things.
We continued weekly early morning lessons and started exploring lot's of areas in Edinburgh, Beth was progressing really quickly and taking in all the fine details we were talking about during our lessons. I was really impressed with how she was getting on. 
During the summer it was really difficult to find a theory test as Covid had just made the waiting list so busy. Beth managed to book and sit her theory test in July setting her up to book her practical driving test straight after. She managed to get a date early in September which suited both of us and would be here before we knew it. 
September rolled in and I was really confident that Beth wasn't going to have any problems with her test, on the morning of her driving test I arrived to collect her first thing in the morning and unfortunately she had just been told that her test was cancelled due to the driving examiner no longer being available. I felt so sorry for her.
Beth was given a new date in October which also turned out to be her birthday, this would either make her birthday extra special or dampen the whole day. Haha. I was very confident though. I was delighted to hear when Beth arrived back that she had passed on her first attempt and had only picked up one fault. This now gives Beth the freedom to explore more of Edinburgh and come and go from Bruntsfield whenever she likes. Well done Beth.