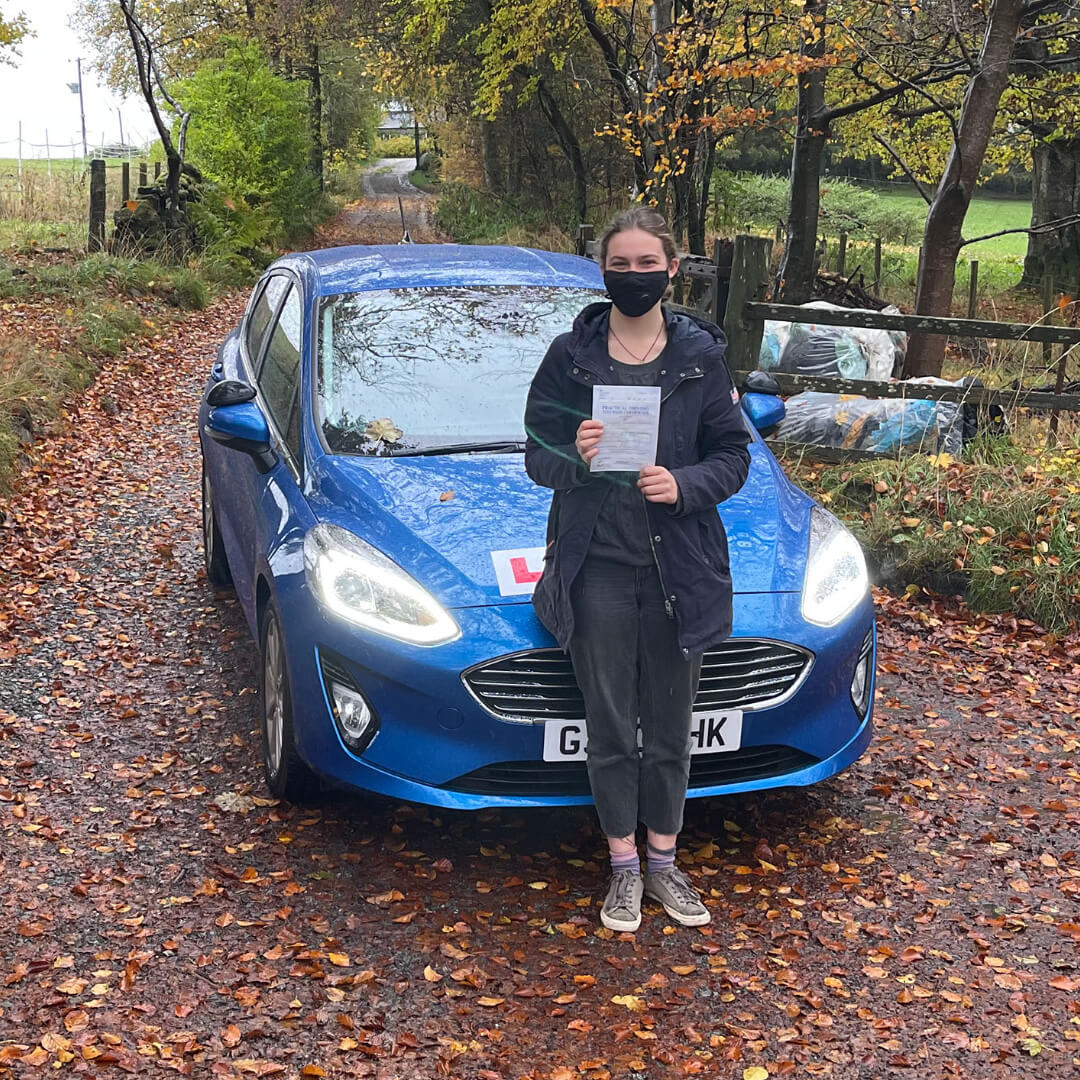 Tilly – Carlops Scottish Borders
Having left school and currently enjoying a year out Tilly had learning to drive as something that she would like to achieve. Living in Carlops which is just outside Edinburgh driving would give Tilly a huge amount of freedom.
As soon as the lockdown came to an end we started driving lessons. During our first lesson, we stayed local using a lot of the backroads around the Carlops area and heading down towards Penicuik, Tilly picked things up very quickly and before we knew it we were regularly heading from Carlops to the edge of Edinburgh for our driving lessons. The next challenge was going to be finding a theory test as with the backlog from the covid lockdowns finding a slot was very difficult. Tilly managed to incorporate her theory test into a family trip down to England which was very clever.
After returning from holiday we were on track to book and sit Tilly's driving test very soon. We had a few things to fine-tune but were completely on track for it. Tilly managed to get a driving test booked for the end of October which she as expected sat and passed on her first attempt. This now gives TIlly the freedom to come and go from Carlops whenever she likes. Well done Tilly.