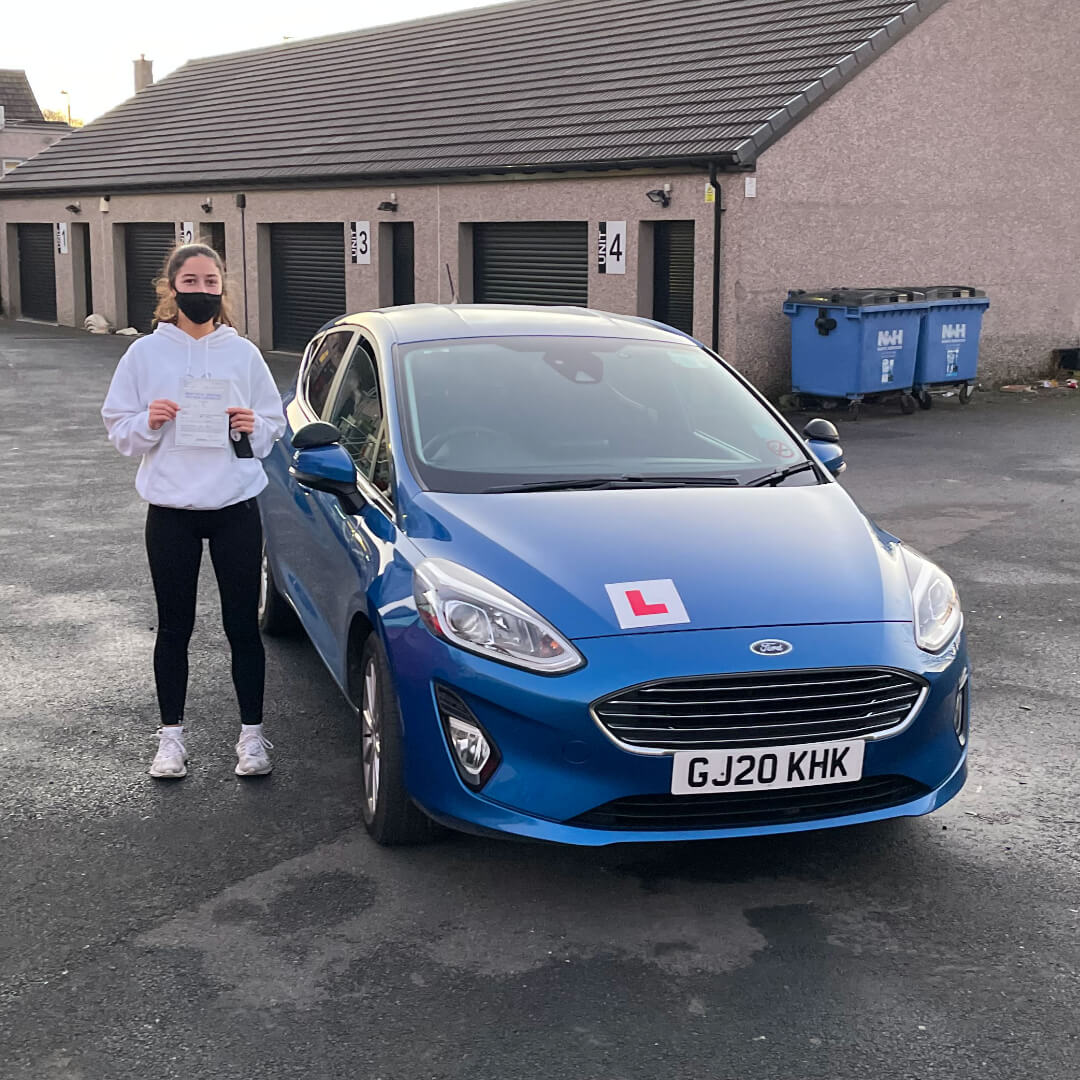 Cara – Sciennes Edinburgh
Carra's mum got in touch looking for a driving instructor that covered the Sciennes area of Edinburgh. With the current backlog from coronavirus, I was really struggling for free space to fit Cara in, however, Cara's provisional licence took longer than anticipated to arrive so this bought me some time. We arranged that I would be able to begin during lessons at the end of the summer with Cara. On our first lesson, we went across to the Grange estate in Edinburgh and because Cara had already been out driving with her mum and dad we built on the skills that she already had. Cara progressed very well and on our first lesson, we were driving in and out of junctions and starting to get to grips with some tricky clutch control.
Between lessons, Cara would go out regularly with her mum and dad and practice developing her skills, this was noticeable as each week we could move onto something new as Cara had already perfected the previous week's skills.
Before we knew it we had covered everything involved with driving it was now just time to perfect things and fine-tune any issues. After searching week after weeks Cara managed to finally get a theory test booked which meant we were now in a position to book a driving test. A test the week before Christmas was found and booked so we now had a target. I had two other tests on this day so this was going to be the third test.
As the weeks went by we carried out mock driving tests and sorted out the final issues Cara had. Cara took things in and applied them quickly which was really good.
On the day of her test I picked her up and we carried out one final practice, Cara did really well and everything seemed on track. I was delighted to hear on her return with the examiner that she had passed her driving test on her first attempt. This now gives Cara the freedom to come and go from Sciennes as often as she likes. Well done Cara.