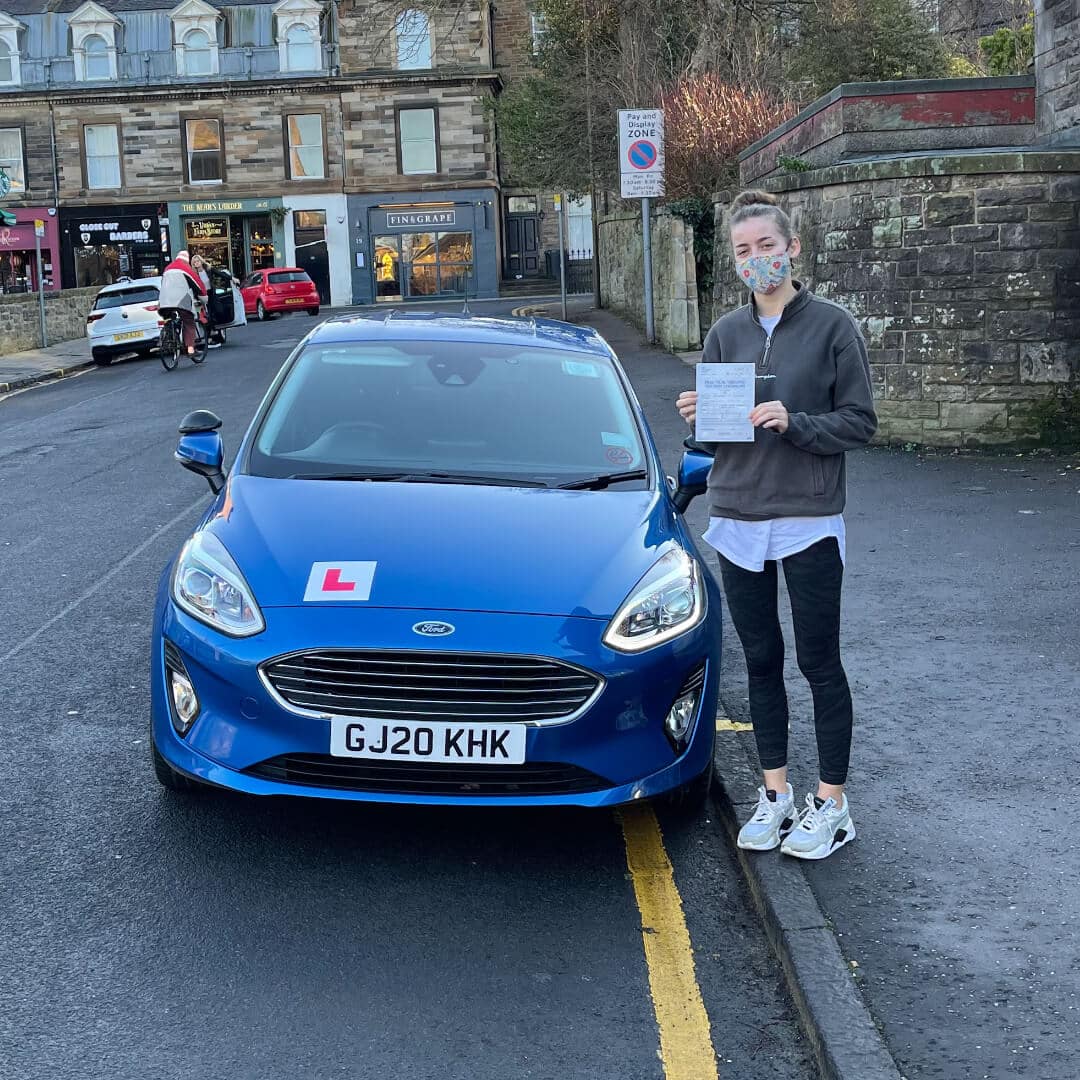 Eva -Polwarth Edinburgh
Eva got in touch looking for a driving instructor that covered the Polwarth area of Edinburgh, this was back in 2019. We started driving lessons making really good progress. Eva was working as a nurse at the sick kids so regularly had days during the week that she could come out driving. We fitted in with her schedule and this also meant that we would go out driving on different days at different times.
We were progressing fast and Eva was really good at taking in things and learning fast from any driving mistakes she made, things were coming together fast, we had carried out mock driving tests and Eva was getting very consistent.
As we moved into 2020 Eva just needed to get her theory test done and by then we would be ready to sit the driving test. Unfortunately shortly after 2020 started coronavirus hit stopping all driving lessons and theory tests and just creating massive backlogs. Almost two years later Eva finally managed to find, sit and pass a theory test. Nothing was going to stop us now.
Eva booked a driving test for December, we went out a few times and although Eva hadn't driven since 2020 she hadn't forgotten a thing, starting right back where she was. As the test date rolled in we were more than ready, I was extremely confident that Eva wasn't going to have any problems.
Eva passed on her first attempt which was absolutely fantastic news, and all before this new coronavirus variant potentially causes problems. Well done Eva.