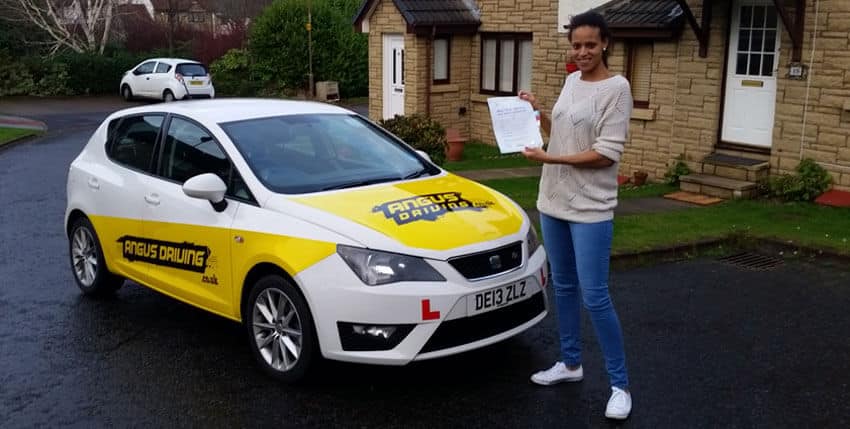 Kayleigh Eke- South Gyle Edinburgh
Kayleigh got in touch after finding my Edinburgh driving lesson videos helpful, after chatting to Kayleigh for a bit she explained that she had sat a driving test in the Edinburgh area already and wanted to try again. Kayleigh was great and had a lot of skills already that we just needed to order them, In no time at all Kayleigh was ready to go for her driving test again we managed to get a test for the first Monday of of this year in the Edinburgh Currie test centre. Nervous and excited to show the driving examiner what she could do Kayleigh went on and passed her driving test with no problems at all becoming my first pass of 2015!
"I never got off to a good start with my driving lessons, failed my test twice with a previous instructor so new I needed a better one.
I started taking driving lessons with Angus at the end of November, and passed my test in January with him first time, I found Angus very professional, polite and very encouraging which is what i needed, I am a nervous driver and Angus had taught me to take my time and how to drive independently. I would recommend Angus as he was the best instructor I had by far and now I am happy and driving thanks to him."