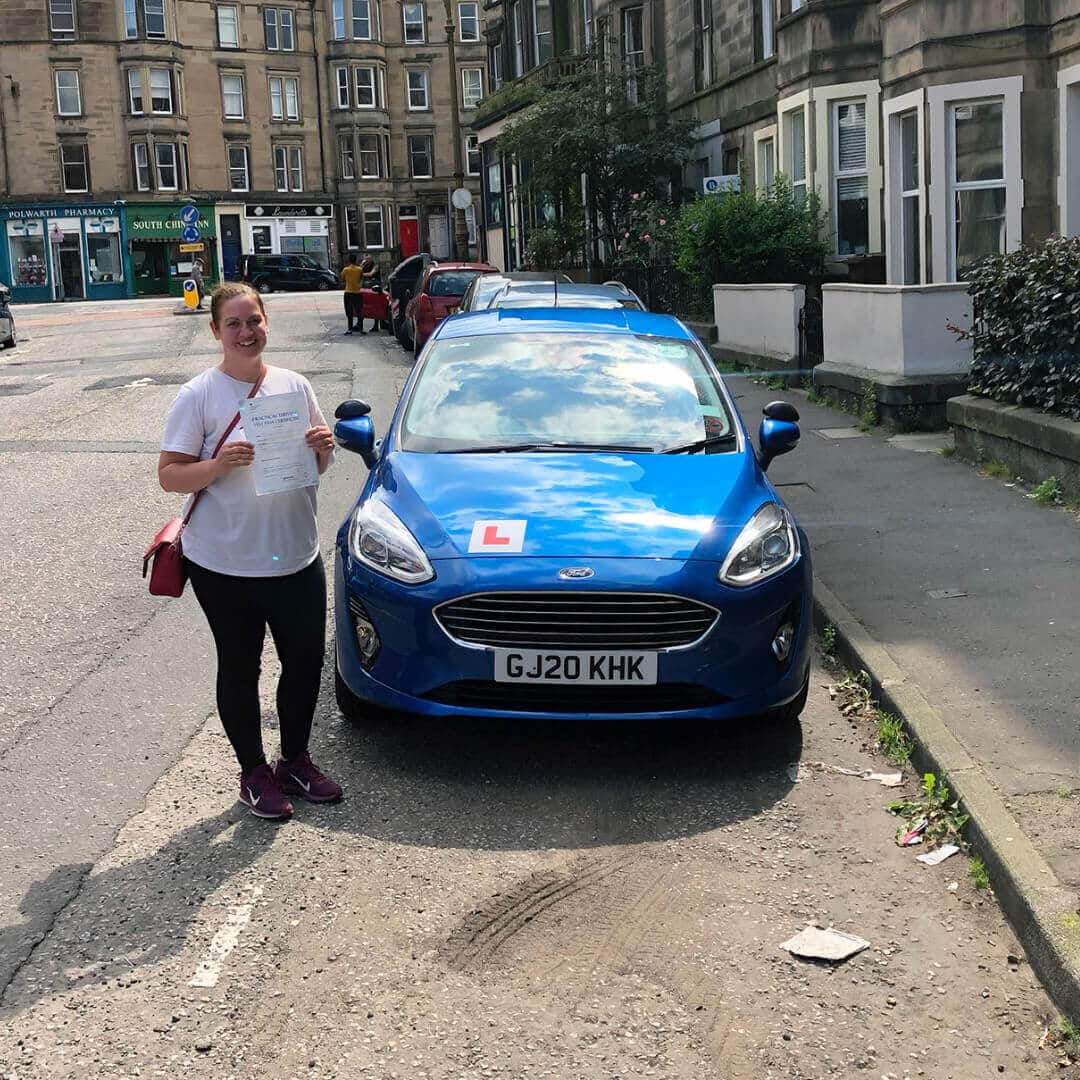 Lesley-Anne – Polwarth – Edinburgh
Being extremely organised Lesley-Anne managed to organise driving lessons to begin when driving instructors resumed in Scotland after the first Covid lockdown in August 2020. Lesley-Anne had done some driving lessons in the past when she was 17. This meant we had lots of skills to build on. Where she had been driving in the past though wasn't Edinburgh it was a lot more rural which of course comes with its own challenges. We went out weekly on Mondays as Lesley-Anne worked could take time at lunchtime from her work to go out driving. As lessons progressed Lelesy-Anne started practising with her partner in their own car which really helped with her progress and confidence. As we started to get towards the end of 2020 Lesley-Anne had some very exciting news that she was pregnant! This meant driving would give her even more independence and help with transporting her baby around places.
We were all organised and ready to sit Lesy-Anne's driving test in January 2021 but unfortunately, Scotland went into a second Covid lockdown which meant driving instructors in Edinburgh had to stop lessons until further notice. This cancelled all driving tests and lessons in Scotland. When driving instructors were allowed to resume Lesley-Anne was now so heavily pregnant that driving lessons weren't going to work. She decided on focusing on having her baby boy and then hopefully scheduling a driving test for soon after. She managed to book a test for the end of July as she felt that she was now settled with her baby and was ready to go for it. We picked things up right where we left off at the start of July. I was so happy that Lesley-Anne managed to pass on her first attempt at the Currie test centre in Edinburgh.