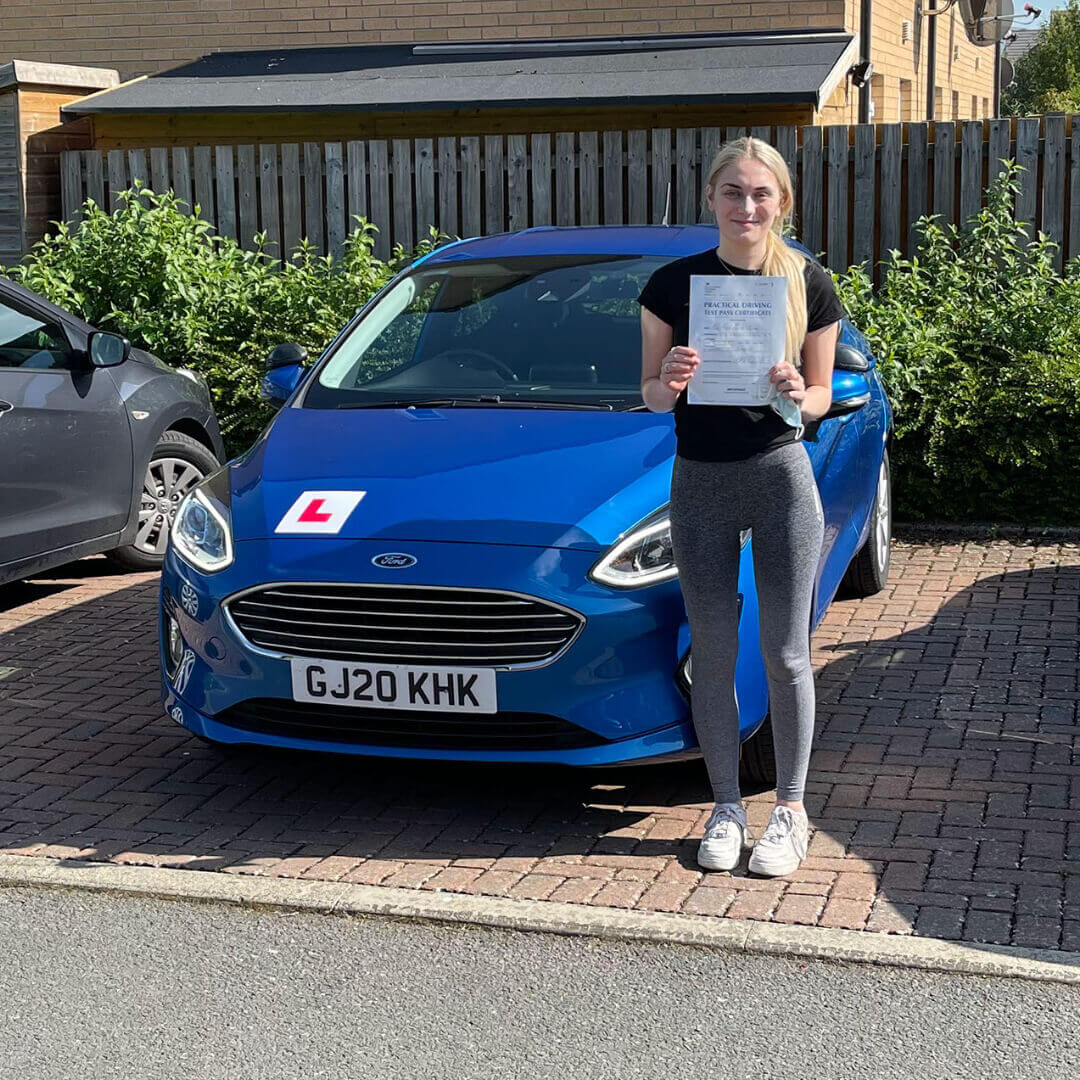 Emily – Peebles
Emily got in touch about learning to drive over the summer of 2021, I discussed with her that incorporating driving lessons in Peebles as well as Edinburgh would really up the level of driving. She was very open to it as she felt that some of the people that she knew that had only done driving lessons in Peebles were not as good as friends that she had who had experience driving around Edinburgh.
Emily did really well managing to get a theory test booked for the middle of July all we needed to do was get everything sorted so that when her theory test came in we would be ready to hopefully line up a test. Emily was due to leave for university in early September. We started driving in Peebles and then moved on to regularly driving in Edinburgh. It was noticeable when we started to drive around Edinburgh that Emily was improving faster. I think that there is more scenarios in Edinburgh so you tend to find that people learn a lot faster than driving around Peebles.
Emily successfully passed her theory test and when looking for a driving test found a cancellation in Galahils where we hadn't driven before. I was confident this would still be fine as Galashiels still wasn't as challenging as something like Edinburgh. We did a few lessons heading through to Galashiels making sure Emily was familiar with the area. I was right to be confident as Emily went on to pass her driving test on her first attempt in time for her leaving Peeble to head away to university. Well done.