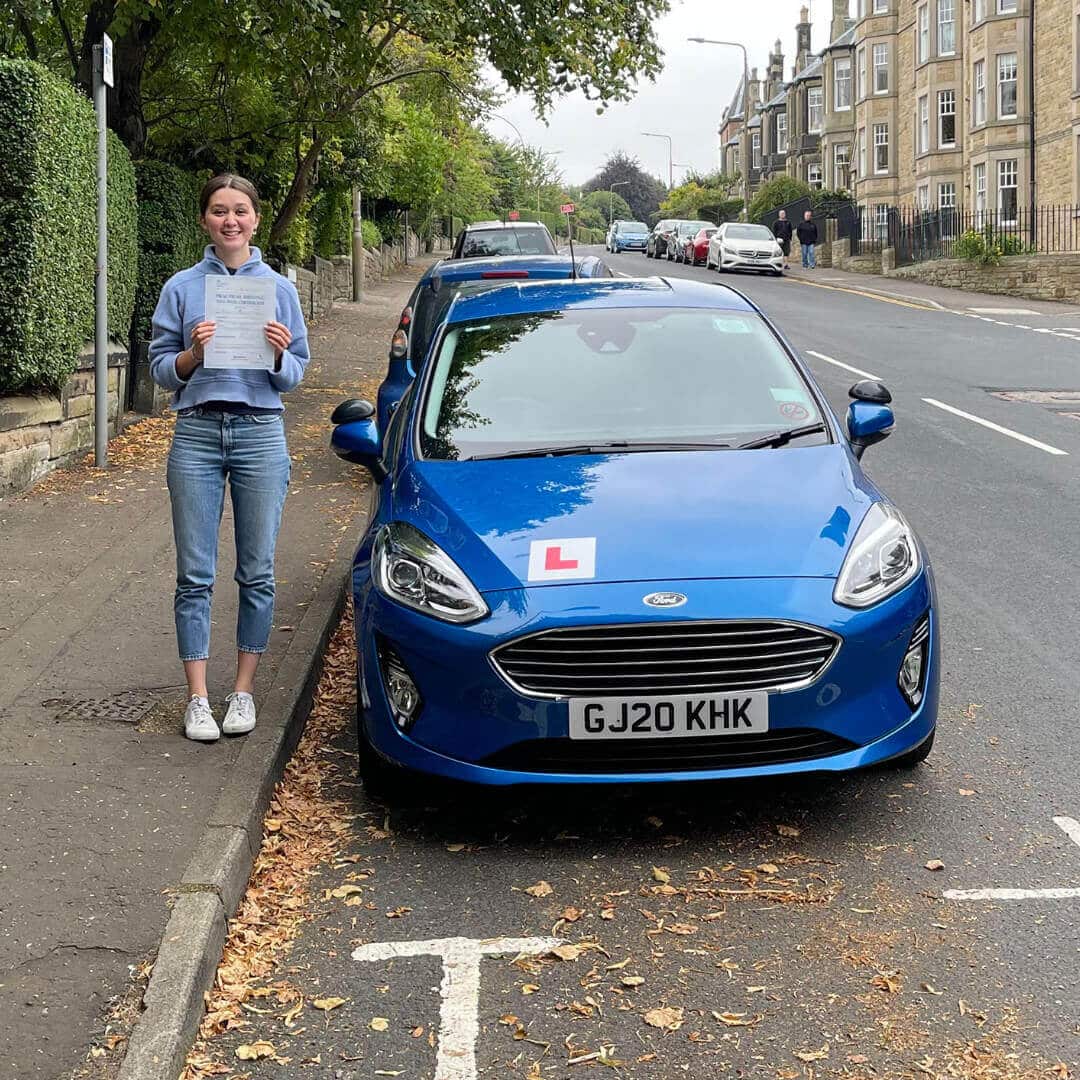 Becca – Morningside Edinburgh
Looking for a driving instructor that covered the Morningside area of Edinburgh Becca got in touch to organise starting lessons. We began in March 2020 which I'm sure most people will remember and realise that this was just before everything stopped and locked down. We went out once and then everything stopped. This was a shame as Becca seemed to enjoy the first time of us going out. In regard to driving lessons, the first lockdown lasted until the end of August 2020. This meant that when things did start up again Becca was heading away back to University in St Andrews, she managed to do a few more lessons before departing but again it was a shame that everything had to stop again.
Summer of 2021 was our chance to hopefully start again uninterrupted and get Becca on the road. We started lessons at the start of June and Becca did really well, the long breaks between lessons didn't seem to have affected things or slow our progress down. After we had done a few more lessons Becca got insured on her mum and dads car which helped as she could practice a bit more regularly around Morningside and any areas of Edinburgh they were going to. After travelling down to York to sit her theory test her mum managed to book a driving test for the start of September, this was great as it was before Becca returned to University and would hopefully mean we would get everything done and have her on the road driving for the end of summer. We worked hard on the weeks leading up to the driving test fine-tuning and mastering various sections of Edinburgh and Morningside which is always a challenge to drive through. I was really impressed with the progress on the lead up to Becca's driving test. On the day as we left Morningside Becca was driving really well which was great as this hopefully built her confidence for what was about to come.
I was delighted to hear on her return to the test centre that Becca had passed on her first attempt setting herself up o come and go from Morningside whatever she likes. Well done.