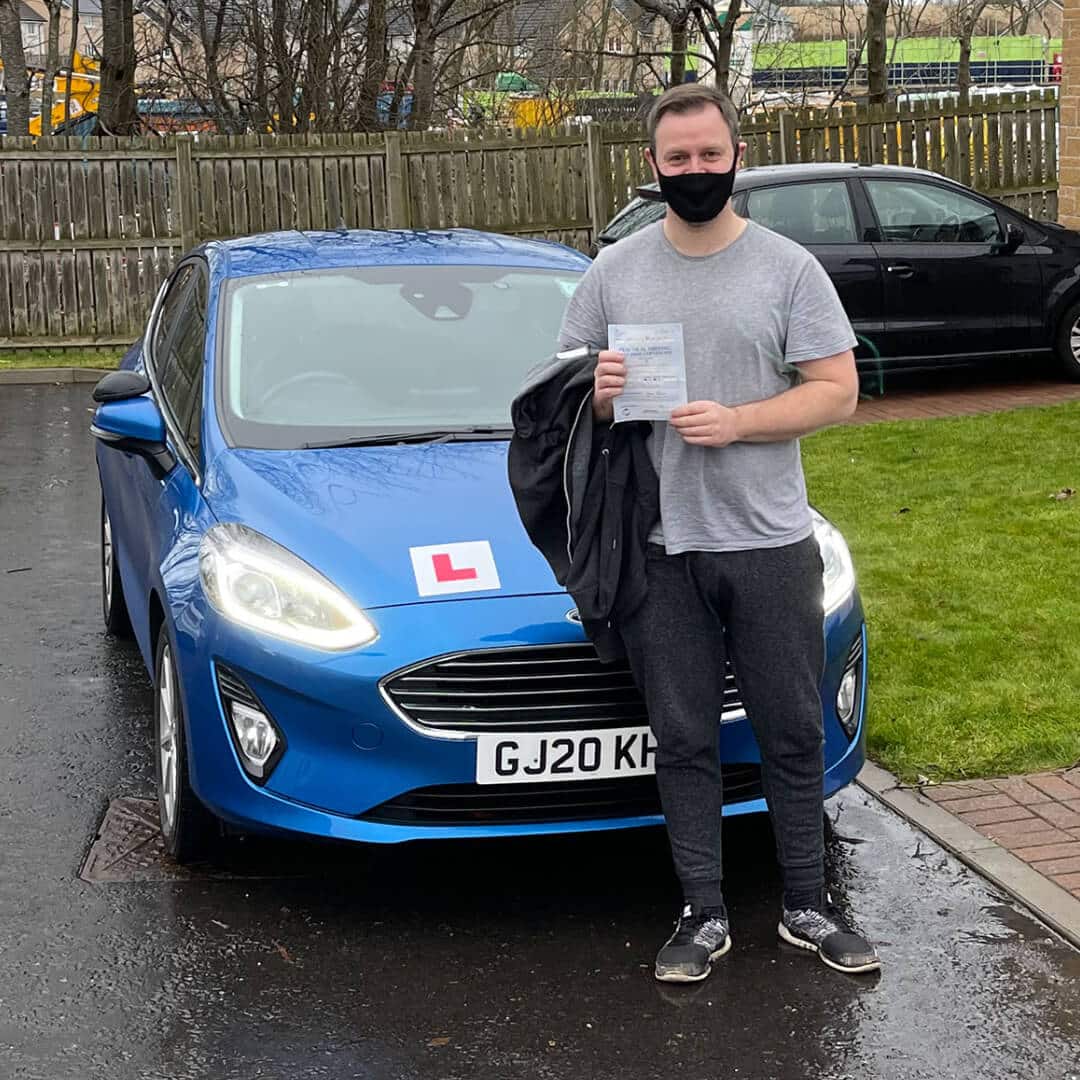 Leon – Loanhead Midlothian
Leon got in touch about driving lessons back in 2016, he explained that he had started with driving lessons previously with a couple of other driving instructors but never got that into it. He was up for it this time though. We went out a few times and worked out what skills Leon already had and aimed to build on them and fill in any gaps in his knowledge. Leon did well listening and applying the things that we talked about. We got to the stage that things were coming together and Leon just needed to get organised and sit his theory test. We decided to resume lessons once this happened.
After a long break, Leon got in touch with me in 2021 to say he had successfully passed his theory test, life had been really busy for him he was now a father and was expecting a second child in the next few months. Driving was now going to be a really helpful skill to acquire. Since 2016 the driving test had changed with some manoeuvres being brought in and some removed. Also, there is now a new section which involves following a satnav. We arranged to go out and Leon adapted to the changes quickly.
Things were on track and Leon managed to book a driving test cancellation for before Christmas and the expected date of his second child. This was all very exciting we worked hard to bring the final details together and Leon also practised with his partner and mum between driving lessons.
As the test day got closer Leon used the videos I have on my website to revise what he needed to do. On the day of the driving test, I collected Leon nice and early we had a drive planned that we would cover everything one last time. Leon told me he was feeling nervous which is only natural after working hard to bring everything togehter.
I was delighted to hear upon Leon's return to the driving test centre that he had passed his driving test on his first attempt, this sets him up for driving with his family and to come and go from Loanhead as much as he wants. Well done Leon.