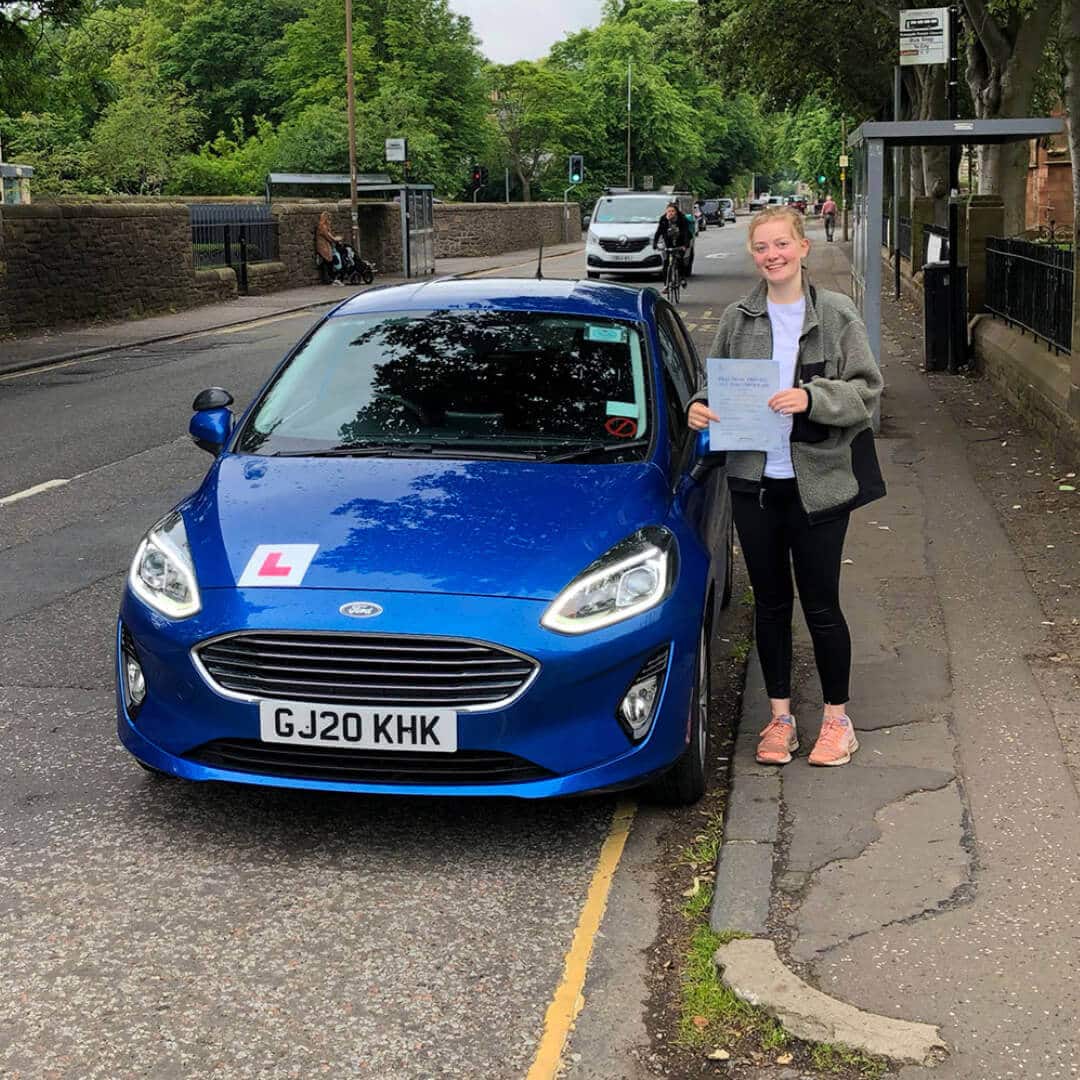 Isabel – Polwarth Edinburgh
Isabel began driving lessons in Edinburgh just after the first Covid lockdown. She had just started her sixth year at high school so had some free time during some of the days which were perfect for driving lessons. Isabel lived in the Polwarth area this was great as lot's of different features were available on the roads around providing lot's of challenges to try and master.
After we had been out a few times and really got to grips with the basics Isabel started driving with her mum and dad between lessons. This was great as it sped up her progress. She got to drive all over Edinburgh and often when they went away at the weekends to various places. This really helped build Isabel's confidence and experience. 
After bringing things together, and being lucky enough to find, book and pass a theory test Isabel lined up a driving test in Edinburgh for January 2021.  Unfortunately, shortly after this, a second lockdown was announced in Scotland which would top driving lessons in Edinburgh. Isabel waited patiently for things to open back up again and after having another driving test cancelled at the last moment in May managed to get her driving test lined up for July. I was really confident that Isabel would have no problems as she had done so well with lessons and seemed to really have the hang of everything. I was delighted when she returned from doing her test passing being told that the drive was really good. Well done.