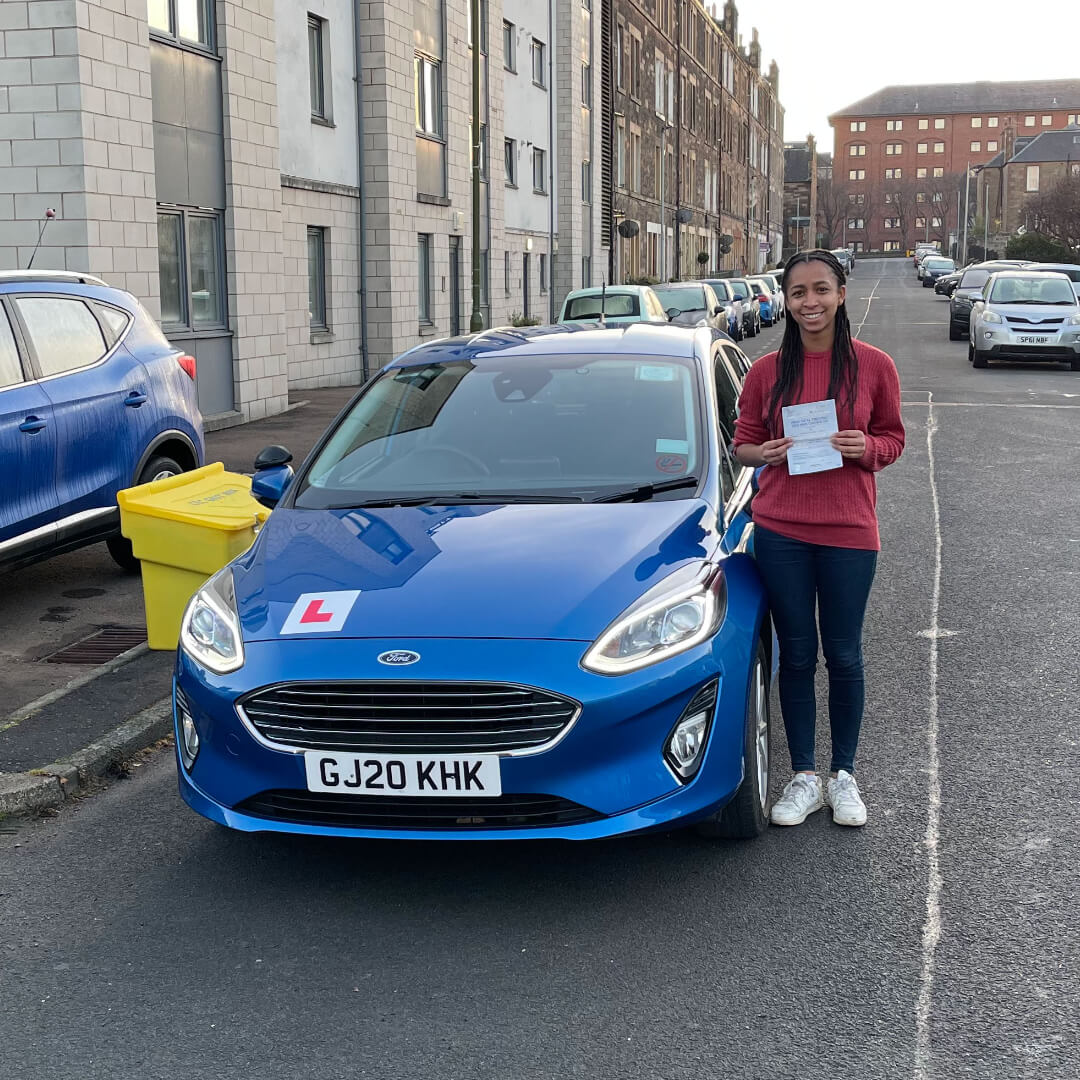 Amber – Slateford Edinburgh
Amber got in touch about driving lessons after a few of her friends had recommended me. Amber had done driving lessons in the past but hadn't enjoyed going out with her driving instructor at the time. When we first went out our aim was to build on the skills Amber already had and then see what level to start moving forwards from. Amber did really well on her first time going out and even managed to drive to her work which was in the centre of Edinburgh at the end.
We went out week to week, Amber was doing early morning driving lessons at 0700 before her work this meant that we started at her house and then finished at her work after doing laps of Edinburgh. Each week Amber progressed steadily. After sitting her theory test it was time to get her driving test booked. Amber got a test booked for December in Edinburgh and started practising in her own car with her partner in between driving lessons which really sped the progress up.
Amber had her driving test booked for first thing in the morning at 8 am in December and at this time of year, it is still very dark at that time. Amber set out with the examiner and I waited patiently at the test centre for her return. After a long 45 minutes, Amber returned with the examiner and was given the exciting news that she had successfully passed. I was so happy for her. Now Amber has the freedom to come and go from Slateford and explore all around Edinburgh whenever she wants well done Amber.