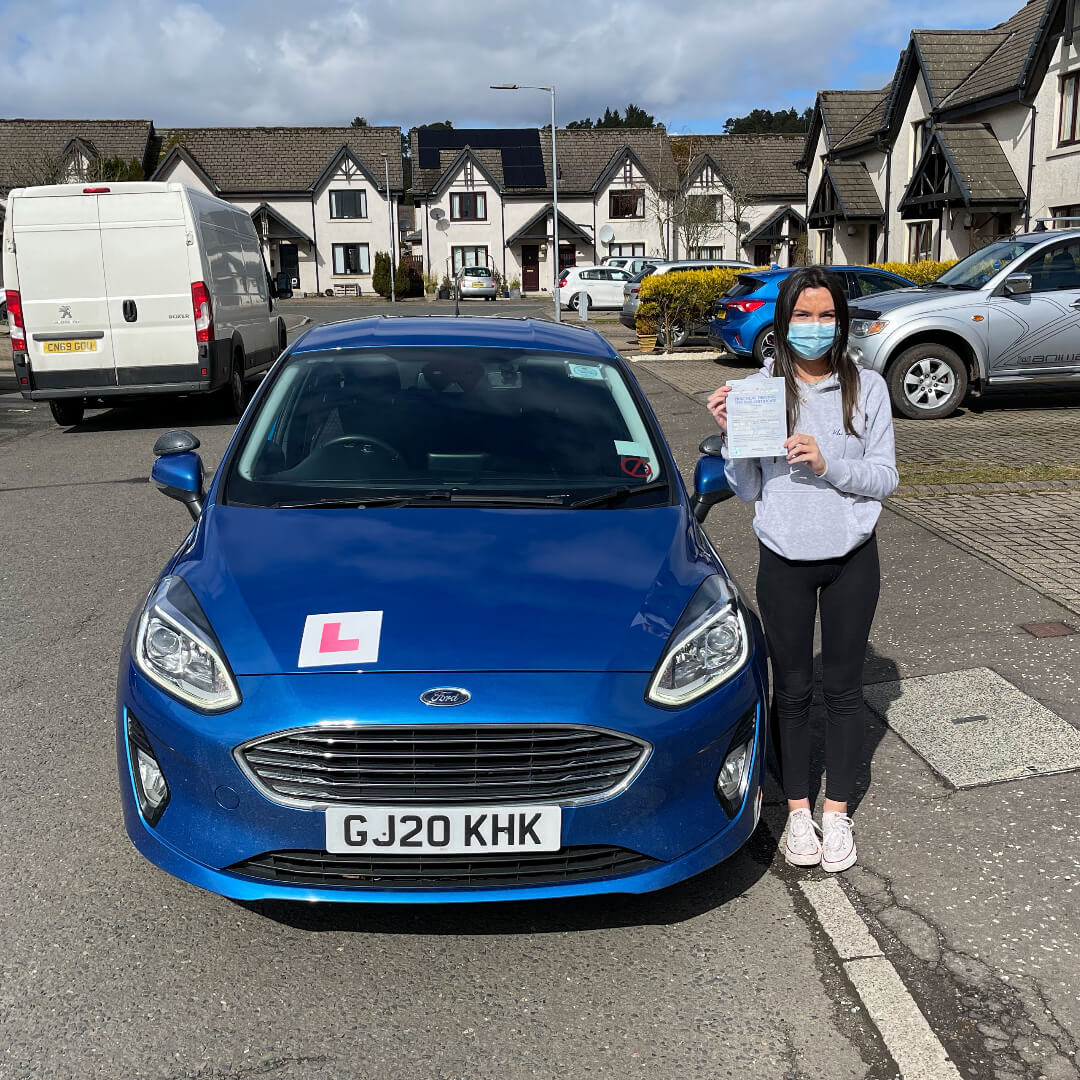 Fallon – West Linton
Fallon began driving lessons at the end of the first lockdown and we started making pretty steady progress. Fallon seemed to pick things up pretty quickly during driving lessons which meant we could add to what we were doing each week.
Just as things were starting to really take shape the second lockdown was announced in Scotland which stopped all driving lessons for the next four months. This really broke our flow and Fallon was till to try and find a theory test which was proving difficult as the backlog for this was growing.
We stopped lessons for a few weeks which turned into months but then I was delighted to get a message from Fallon saying she had successfully passed her theory test, now it was time to line up a driving test. We managed to secure a date for a few weeks later and together worked hard fine-tuning the final points to get Fallon ready. I was very confident on the day that she would do well and I was right to think that. Fallon passed on her first attempt in Edinburgh at the Currie test centre. Well done.