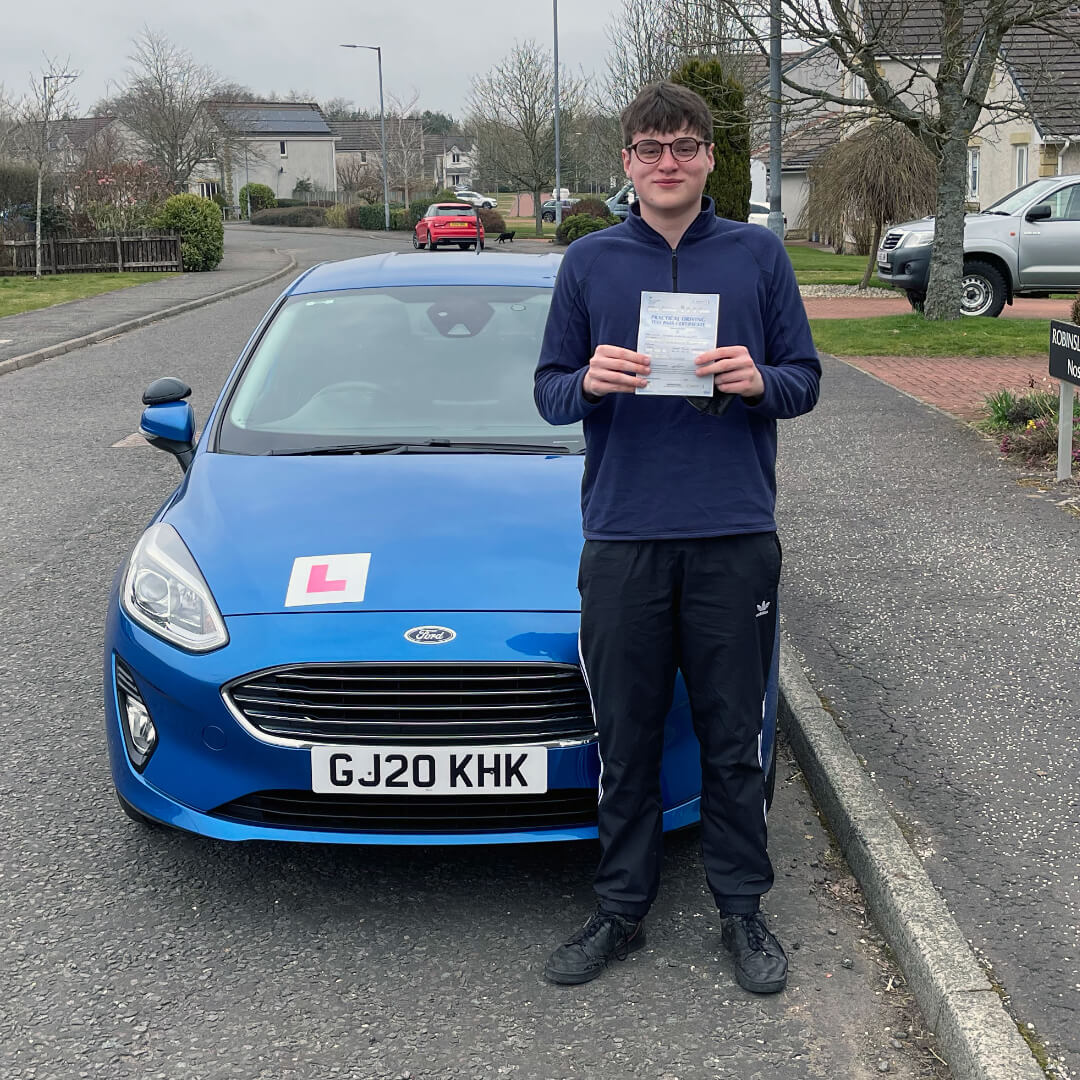 Louis – West Linton
Louis got in touch to begin driving lessons in West Linton. He turned seventeen during the second lockdown so starting lessons was slightly delayed. We began after April 2021 when driving lessons were allowed to resume. In his first driving lesson, it became clear that Louis was nervous about learning to drive and we would have to make sure that the pace we set in driving lessons matched the way he was progressing.
We decided to really slow things down over the next few lessons just to make sure Louis got to grips with the basics and had a solid foundation. After staying locally around West Linton we started to progress down into Penicuik where there were new challenges as some of the Penicuik housing estates have tricky bits throughout them.
Progress became steady and Louis got less nervous as we went, not before too long we were heading into Edinburgh in search of more challenges to continue the learning with. Louis successfully managed to book, sit and pass a theory test which freed us up to book a driving test whenever we felt ready. As the weeks went on we really started building momentum and finally brought things to a level that we both felt that sitting the driving test should hopefully go to plan.
Louis successfully managed to pass his driving test on his first attempt in Edinburgh. Well done, Louis now has the freedom to come and go from West Linton as much as he likes.