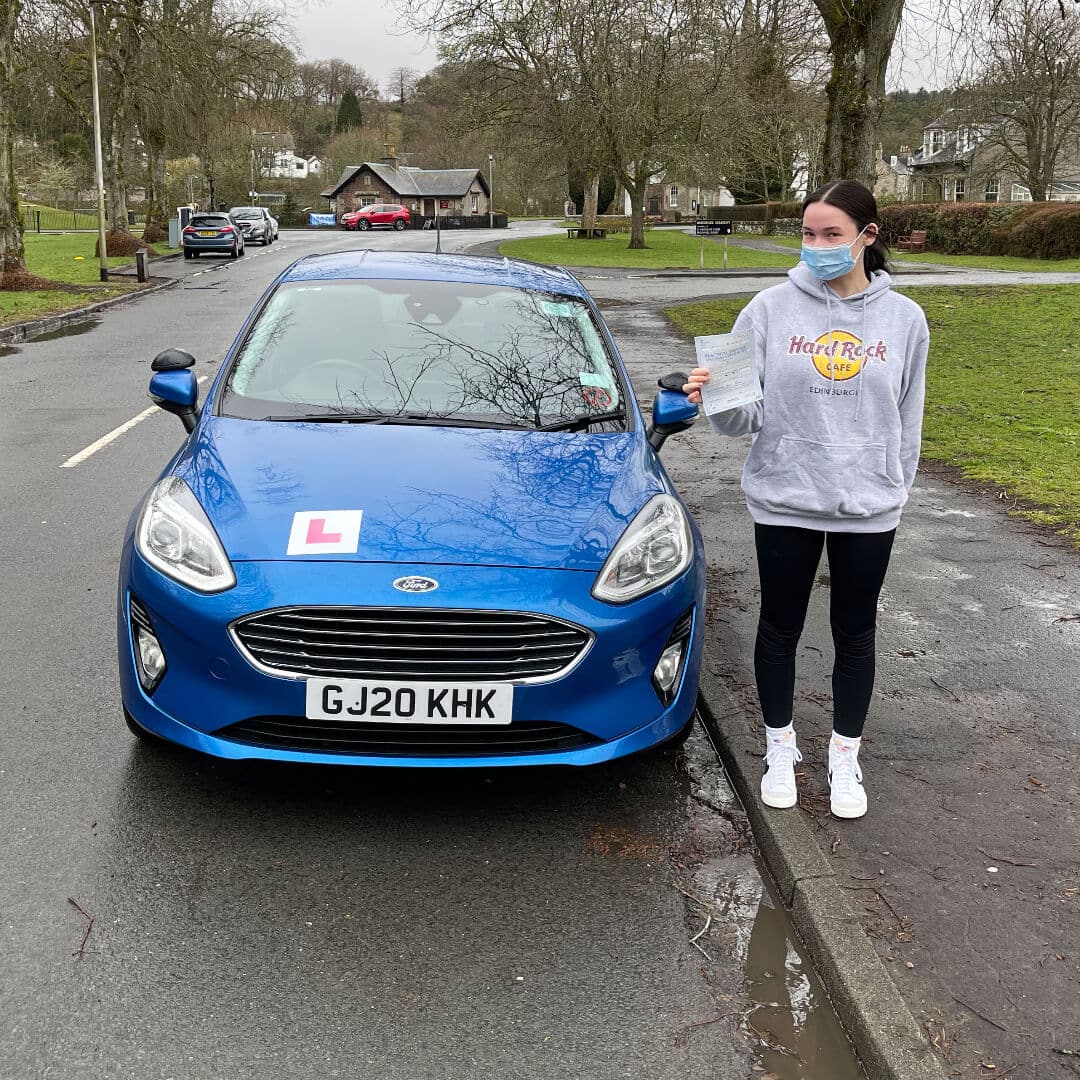 Lucy – West Linton
Lucy got in touch about learning to drive in West Linton. I had successfully managed to get her older sister Zoe on the road a few years earlier so it was now time to see if we could repeat that with Lucy.
Lucy worked locally just outside West Linton and having a licence was going to help so much with her getting to and from work. We started from the beginning having never driven before and we use the moor road from West Lionont to Penicuik. On this road, we could really try to develop the basic skills needed in driving. Lucy did well, we made it down to Penicuik on her first driving lesson and managed to loop through a few junctions before heading back up the road to West Linton.
Not before long, we were regularly heading up into Edinburgh for her lessons, this was great as it has a lot more challenges so I think learning happens faster as so many situations keep popping up. As weekly lessons took place Lucy actually bought her own car which was very exciting, this meant she could do some practice out with driving lessons with her mum.
After successfully sitting and passing her theory test Lucy got a test date booked for early April, at the time it was still a few weeks away but we continued practising, carrying out mock driving tests and fine-tuning the accuracy. Before we knew it the test was just a few weeks away. I was really confident as test day came around, we had been very good at homing in on the final things and Lucy did really well-perfecting things.
I was right to be confident in Lucy, she passed on her first attempt in Edinburgh at the Currie test centre. Lucy can now come and go from West Linton as much as she likes. Well done.