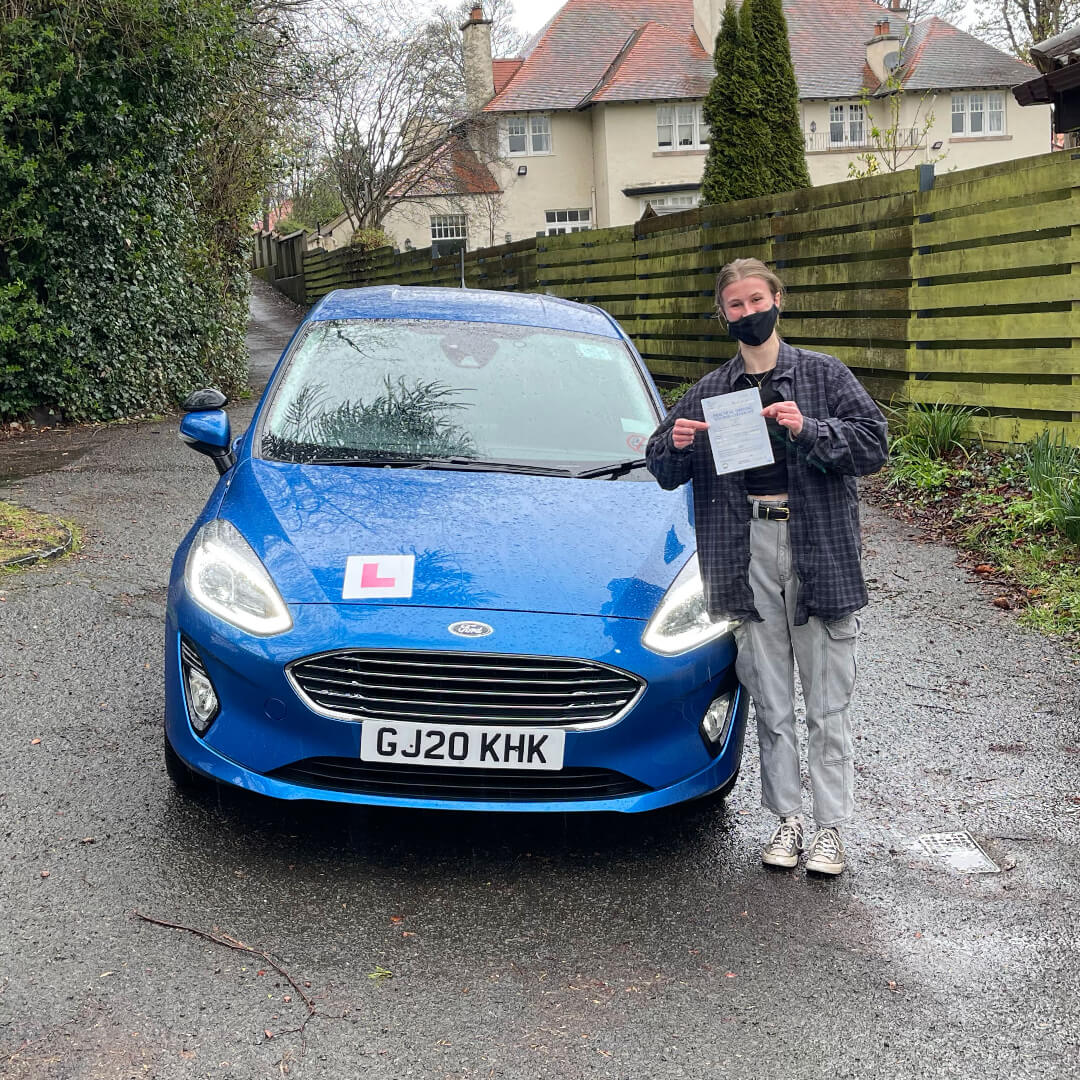 Kimmy – Kingsknowe Edinburgh
Kimmy started driving lessons after the second coronavirus lockdown. She was just about to begin her final year at high school so getting her driving done and out the way before finishing school would be ideal. Kimmy actually lived right in the heart of the Currie test route so from day one we were practising on potential roads that might be used during her driving test when she came to sit it.
Having never driven before we headed on her first driving lesson to a quiet housing estate where we tried to get familiar with all the basics. After going out a few times we managed to progress onto main roads and link a few areas together which made things a bit more exciting for Kimmy as we weren't just going around the same block over and over again.
After we had carried out a number of lessons and had the basic skills Kimmy started going out driving with her mum and dad in addition to what we were doing. This really helped as she got to drive to and from school sometimes and at the weekends to various locations. Each week we would discuss what she had been up to and if she had any questions. After successfully finding, sitting and passing a driving theory test Kimmy was at a stage where we were ready to sit the driving test.
In the lead up to the test, we discussed what Kimmy would find most helpful, whether their mock tests or practising certain areas of driving would be helpful. We came up with a plan which had a complete e  ix, I was really confident that we had brought everything together. Kimmy passed her driving test with no problem in Currie and managed to get everything done before finishing school and sitting her exams. Well done Kimmy.