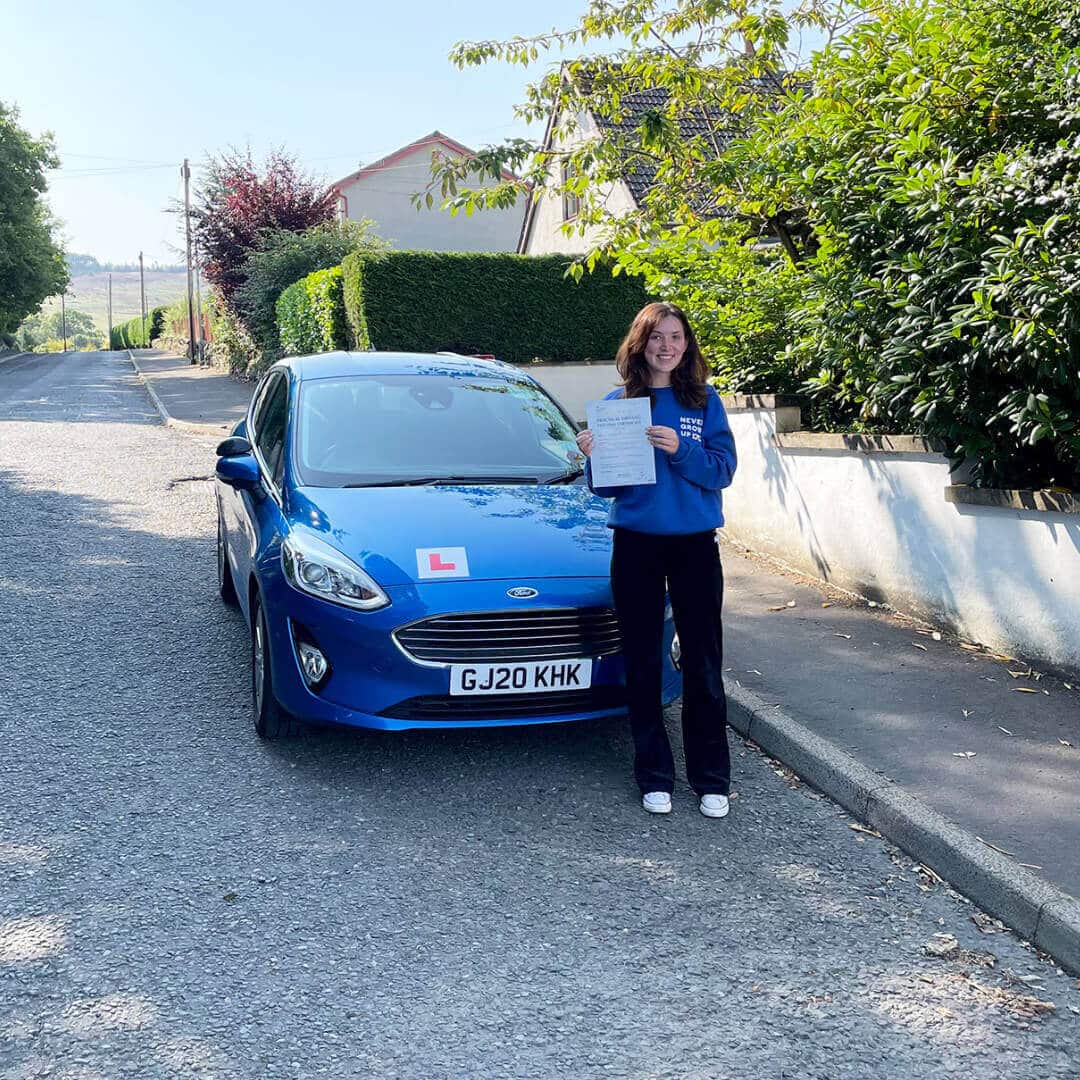 Rowan – Peebles Scottish Borders
Looking for a driving instructor that covered the Peebles area but also offered driving lessons in the Edinburgh area Rowan got in touch. She explained that she liked the idea of learning to drive and getting to grips with more than just what Peebles had to offer. Of course, once she passed she would be driving out with Peebles and wanted to feel safe and confident on the roads. We originally bean learning in Peebles for our first few driving lessons but after mastering the basics it was time to head into Edinburgh. I feel you learn a lot faster in Edinburgh as things repeat more often Like bus' stopping, pedestrian crossings changing to red and just a bigger selection of things to do. Rowan progressed well and kept up with the things that we were talking about during driving lessons.
After a few weeks of learning to drive, Rowan managed to get her own car which meant that she could start to regularly practice driving in Peebles. This was also going to speed up things for her. After getting organised and managing to book and sit the driving theory test she got her practical test booked. However, Rowan booked for Galashiels which I wasn't really familiar with and neither was she. We headed through a few times on the lead up to her driving test and looked and possible areas which we thought might be included just to get her fully prepped. Come test day we felt like we had covered all the difficult areas of Galashiels and Rowan gave it a go. I was delighted when she returned and had passed setting her up with the freedom to come and go from Peebles as much as she likes. Well done Rown.